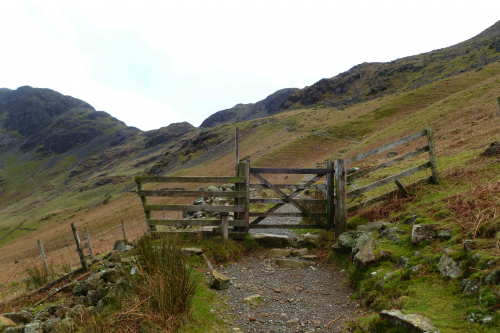 The Walking-Art Project, Cumbria
Coming Soon
May 2015
Louise is creating an interactive walk in an upland area of the Lake District which will be available for participants to experience individually and in groups from the Spring 2015. Please join the mailing list or keep checking back to the News page for further updates.
Call for Participants
Spring-Winter 2014
Louise is creating an interactive walk in an upland area of the Lake District, Cumbria. The proposed walk will follow a route through a dramatic and varied landscape selected specifically for the project that will provide participants the opportunity to reflect on the significant, but under represented, 'missing' life-event of not becoming a biological mother through circumstance rather than choice.
As part of the process of making this proejct Louise is looking to engage a small focus group of individual women who are childless by circumstance in series of mapping-walks during which participants, either one-to-one or in a group, will search for and explore features of the landscapes that symbolically reflect experiences that relate to being without a biological child. Landscape features might, for instance, include: a rocky steep climb; a mirror-like tarn that reflects the sky in it still surface; and fleeting phenomena such as a delicate flower rooting in the crack of a rock, rain clouds that gather on the horizon, and the moon as it waxes full. From these mapping exercises one single multi-layer map plotting a rite-of-passage transition-walk will be created that can be used by solo walkers as well as groups.
Louise would be interested in hearing from you if the following applies:
You are looking at a future that might not involve having your biological child. This might be due to your life or social circumstances, or to biologically-determined or age-related infertility, and you might have attempted, or decided against, fertility treatment.
You are an experienced walker happy to cross uneven and steep, rocky terrain, regardless of inclement weather, in a mountainous area for a day.
You are interested in the process of mapping the journey (one day of walking), and later undertaking the finished walk and reflecting on it.
The 'mapping-walks' will take place in Cumbria from Spring to Winter 2014. The completed self-guided walk will be launched on-site and with an exhibtion in Buttermere Village Hall in May 2015 - details tbc.
If you would like to find out more, please email Louise via the Contact page.
To develop this project Louise is working with sociologist Celia Roberts, scientist Joyce Harper and geologist Mike Kelly. It is supported by Gateway Women, CARE Fertility Group, ACE, the AHRC, LICA, Lancaster University, Honister Slate Quarry, local landowners and their tenants.