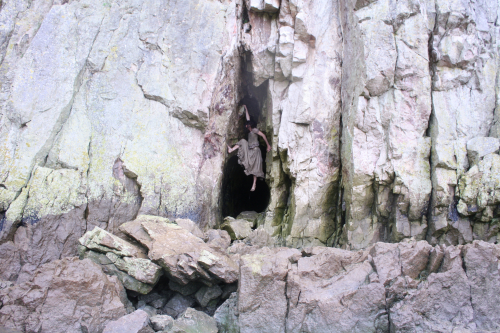 Creating a Scene Exhibition
Creating a Scene: Collaboration in Art and Theatre
24 January - 24 April 2014
Louise has been invited to exhibit a special selection of nine production photographs from across LAW Co's entire body of work from 2008 to present as part of Creating a Scene at the National Centre for Craft and Design, Lincolnshire.
Creating a Scene looks at set design and considers the artistic design process and the underpinning collaboration between artistic disciplines necessary for success.
The exhibition views set design in its broadest sense, aiming to capture something of the variety of disciplines in which set design is employed. ItCreating a Scene includes work by leading international artists and designers working in theatre, opera, dance, film, photography, the visual arts, performance art, and work by emerging new talent. Throughout the exhibition you can see examples of the design process including sketches, working models, finished designs and theatre sets.
Exhibiting artists include Edward Allington, Franko B, Ivor Beddoes, Giuseppe Belli, James Casebere, Julian Crouch, Richard Deacon, Thomas Demand, Hein Hecktroth, Christopher Hobbs, Howard Hodgkin, Derek Jarman, Philip Lee, Davy and Kristin Mcguire, Bruce McLean, Louise Ann Wilson, Edwin Zwakman.
For further information about the exhibition, including directions to the venue, please click here.