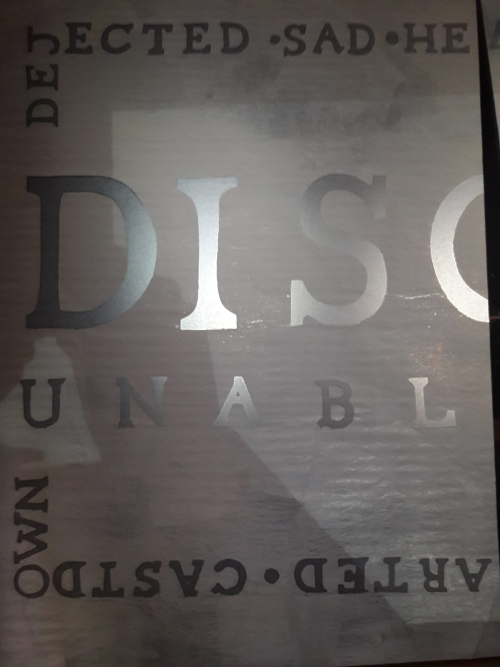 DISCONSOLATE Mothering Sunday Installation
31 March - 6 April 2019
Lancaster Priory, Lancaster
Mothering Sunday is for many people a challenging and painful day.
In acknowledgement of I have collaborate with the artist Rachel-Ann Powers to create a space in the St. Nicholas Chapel at Lancaster Priory where t
he absences, lossed and longings experienced around the day can be acknowledged and held.
Central to the space is a carved wooden chest – the image on the cards is a rubbing from the front of this chest – into which has been placed a semi-opaque print of words inspired by a monument in the chapel. The monument, dedicated by her 'disconsolate' parents is 'Sacred to the Memory of Sybil Elizabeth Wilson.' The installation has unpacked the word 'disconsolate' revealing the deep levels of meaning and feeling held within it. Words that might more fully reflect some of difficult feelings prompted by Mothering Sunday.
The cards are printed with the rubbing from the chest overlaid with the meaning of the word 'disconsolate'. On the reverse of the card are verses extracted from psalms 22-23 that move us between despair and hope. Offering comfort to those who are 'unable to be comforted.'
The space is open to all on Mothering Sunday and throughout the following week.
Photograph: Rachel-Ann Powers