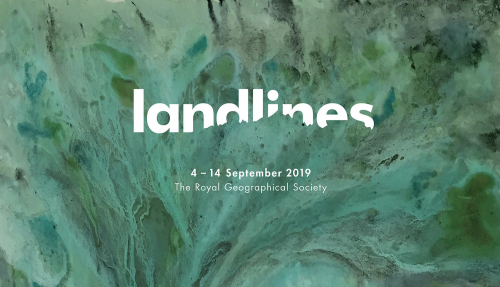 Landlines: Explorations of Art, Landscape and the Environment
5 – 14 September 2019
Royal Geographical Society, London

Opening: 4 September, 18:00 – 21:00
The exhibition showcases the work of fifteen artists working in or with landscape and explores the question: What is the role of the contemporary artist in thinking about landscape and the environment in the early 21st century?
Lunch Time Talk
On Thursday 5 September (12.30pm to 1.10pm) I will be giving a lunchtime talk Remembering in the exhibition space. The event is free but please book a place if you would like to come along.
Also, take a look at the other fantastic talks and demonstrations taking place throughout the period of the exhibition.