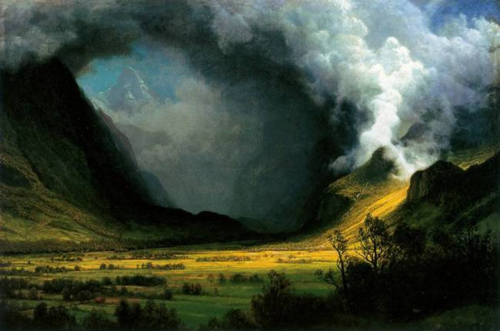 Language, Landscape, Sublime: Conference and Publication
Dartington Hall & Sharpham House, Devon
29-30 June 2016
Titles: 'Creating Warnscale: Applying Dorothy Wordsworth's Mode of the Feminine Sublime to a Walking-Performance about In/Fertility and Biological Childlessness' by Louise Ann Wilson
Louise's presentation is published in the
Online Publication
from the two-day symposium, which drew together artists and thinkers from a wide range of disciplines to explore ways in which landscape –– and the ways we represent it –– connects deeply to our lives and underpins our relationship to the world.
Louise's presentation focuses on Warnscale, a self-guided walking-performance specific to the Warnscale fells south of Buttermere Lake, Cumbria. Mediated through a multi-layered walking-guide/art-book, the walking-performance is aimed at women who are childless-by-circumstance. Society offers no rituals or rites of passage through which women who have 'missed' the life-event of biological motherhood can be acknowledged and come to terms with that absence. Warnscale, however, offers imaginative and creative ways through which participants can engage with landscape in order to reflect-upon, re-image and transition (even in the smallest of ways) the liminality that this circumstance can lead to.
The paper explores how Warnscale was developed through: an in-depth, 'situated' study of the landscape in which it was created; observational research in fertility clinics; and a close reading of the journal writings of Dorothy Wordsworth.
Dorothy Wordsworth's Grasmere Journals describes how she walked in, and engaged with, the landscape in a manner that was embodied, multi-sensory and materially specific – a mode, I suggest, that can be understood as a form of the 'feminine sublime'. This sublime, Louise argues, can also be located in her ability to notice the 'common-place' and thus see afresh 'everyday' objects, people and experiences that are ordinarily overlooked, or on the edges of social and cultural discourse. Warnscale works with an applied use of Wordsworth's 'feminine sublime' mode of walking, dwelling and noticing and is framed by extracts from her journals.