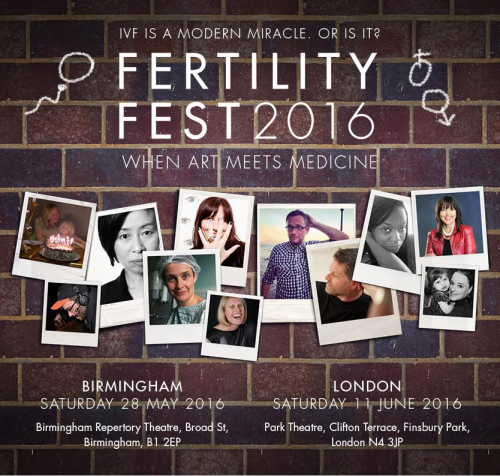 Louise to speak at Fertility Fest 2016
Birmingham Rep:
Saturday 28 May 2016
Park Theatre, London:
Saturday 11 June 2016
Louise is talking about
The Gathering
and
Warnscale
at Fertility Fest 2016.
The Festival
will feature over twenty five leading writers, visual artists, theatre-makers, film-directors and composers alongside some of the country's foremost fertility experts in two days of live performance, discussion and debate. The festival is running alongside a new play by the award-winning writer Gareth Farr called The Quiet House about a couple's experience of going through IVF.
Fertility Fest is the world's first arts festival dedicated to fertility, infertility, modern families and the science of making babies.
Full details can be found here.