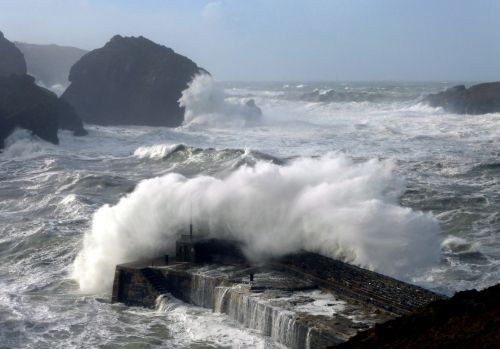 Mulliontide - A NEW walk by Louise Ann Wilson
Mulliontide
Poldhu Cove to Mullion Cove, The Lizard Peninsula, Cornwall
29 - 30 October 2016
Mulliontide is a sited-walk from Poldhu to Mullion Cove, The Lizard, Cornwall. Evolved in collaboration with local residents, the walk focuses on a much-loved coastal landscape and explores the places where land, sea and people meet. It notices the effects of tide and time, acknowledges deep feelings for place and recognises the challenges of change.

Moving from station to station along the coastal path, the walk invites participants to notice specific landscape features and layers them with memories, photos, songs and actions in order to think about belonging, loss and repair. The walk is a time for joining together to celebrate and reflect.
Please note: Mulliontide starts at Poldhu Cove at 10am. It follows (and leaves) the coastal path, covers approx. 2 miles and will take up to 3 hours to complete including stops and lunch. Afterwards, we will return walkers to any cars at Poldhu Cove. The walk has ascents and descents, is rough in places and crosses wet and uneven rocks (with care). We suggest, therefore, that Mulliontide is not suitable for children under 14 or those unused to walking on rough paths.
Mulliontide is part of the project Miss You Already produced by Golden Tree Productions.
It is funded by the National Trust, The Exchange, the University of Exeter and supported by Hall for Cornwall.
Photograph: Bob Felce (Mullion)