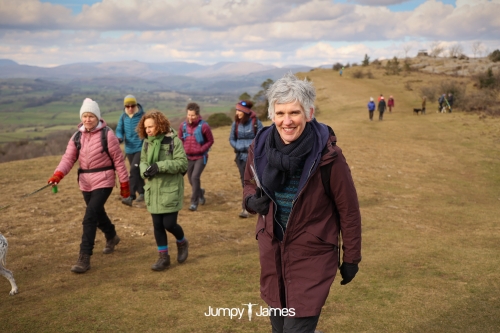 Walking the Menopause: Scout Scar - Mapping-walk, International Women's Day 2023
As part of a day of events organised by the South Lakes Menopause and Wellbeing Hub I led a Walking the Menopause mapping-walk on Scout Scar, Kendal.
Following a pre-planned route and stopping at 'stations' and transition places enroute, the walk invited participants to tune into the landscape and environmental forces and use them as a metaphorical means by which to reflect-upon their own experiences of peri/menopause. It ended with a menopause-mapping drawing exercise.
This scoping walk, like a few others I have led in recent months, was a great success. Funding allowing, the plan going forward is to create a series of site- and person-specific peri/menopause walks across The Lakeland Fells, Yorkshire Dales, The Bowland Fells, Morecambe Bay, and beyond in towns and cities.
More news on Walking the Menopause and how to get involved, as well as another new project coming soon.