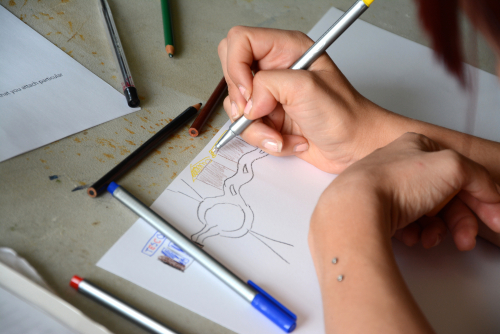 Walks to Remember During a Pandemic: 'With memory I was there'
Is there a walk that you long to do but can't due to the current restrictions imposed upon us because of COVID-19? If so, could you make a memory-map of that walk?
MEMORY-MAPPING
The activity of drawing a memory-map is the most important thing – not the finished product. Through remembering you can be transported beyond the physical limits of a room or a house.
Your memory-mapping can be undertaken alone or as a shared activity with others of ALL ages – family, friends, groups. It can be done in person or at a distance. I've done memory-mappings via Skype and at times people have drawn a map on behalf of a person unable to mark-make themselves.
You can create as many memory-maps of as many walks as you wish – this could be a one-off or a daily or weekly activity. Your memory-map can include words, lines, symbols. It can be pictorial, graphic or abstract. It can be drawn in pencil, crayon, felt tip or a combination of materials.