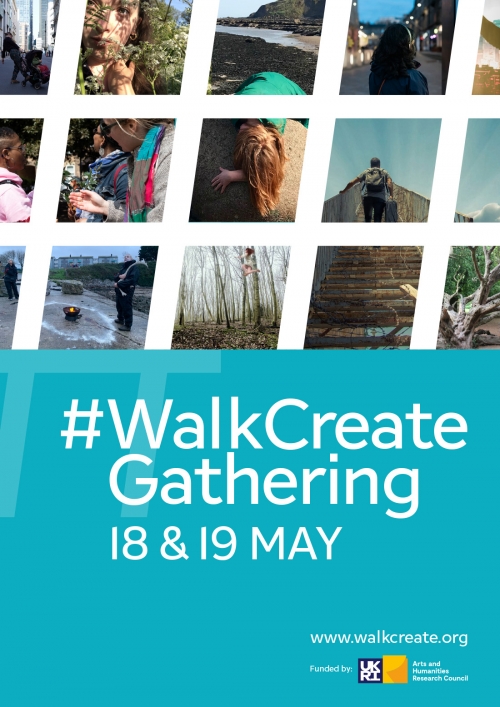 #WalkCreate Gathering: 'Walks to Remember' Walkshops & Recipe
Walks to Remember : Walkshops & Recipe
#WalkCreate Gathering
18 & 19 May in London and online

This week, on Day 1 of the #WalkCreate Gathering, I am leading two Walks to Remember: 'With Memory I was there' memory-mapping/walking walkshops.

#WalkCreate shares and celebrates the use of creative walking to enhance wellbeing and community during Covid-19, and beyond. The Gathering is free to attend (for all or part of a day), and there will be complimentary refreshments and lunch available to those who can make it in person.

To see the schedule, line-up and to book tickets, please go to this web page.

On Day 2 of the gathering, #WalkCreate will launch The Walkbook: Recipes for walking and wellbeing. This hot-off-the-press publication contains 30 recipes to support readers to walk during a pandemic and beyond it, indoors and out.

Each recipe --- including my 'walks to remember' memory-mapping/walking recipe --- has been devised by an artist and aims to inspire and entice. The collection invites readers to surprise themselves, see their local environment anew, leave messages for others, pause between steps...​